Elevate Your Home with
Style and Convenience
Introducing Series III Standard, the epitome of our air-driven home lifts. Combining elegant aesthetics and cutting-edge safety features, this model offers effortless elegance, seamless mobility, and enhanced accessibility. Experience the ultimate in-home lift technology, ensuring comfort and style for your residence. Elevate your living space with our premium home lifts.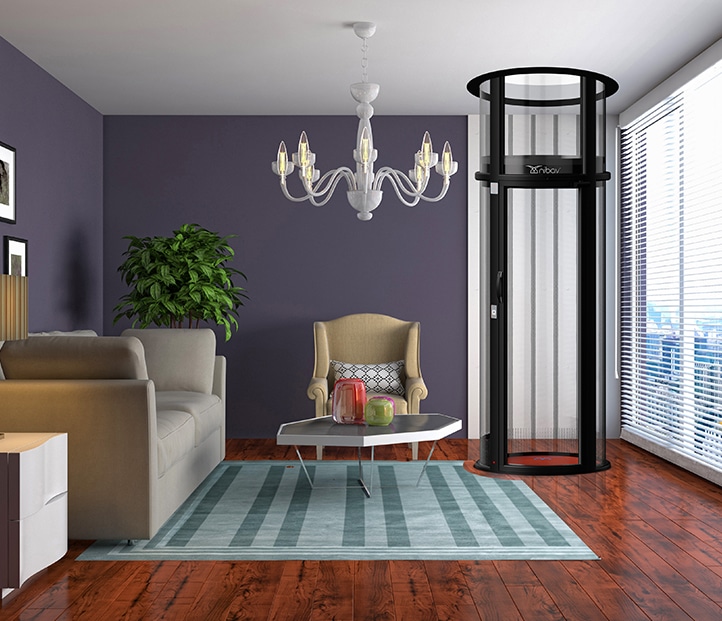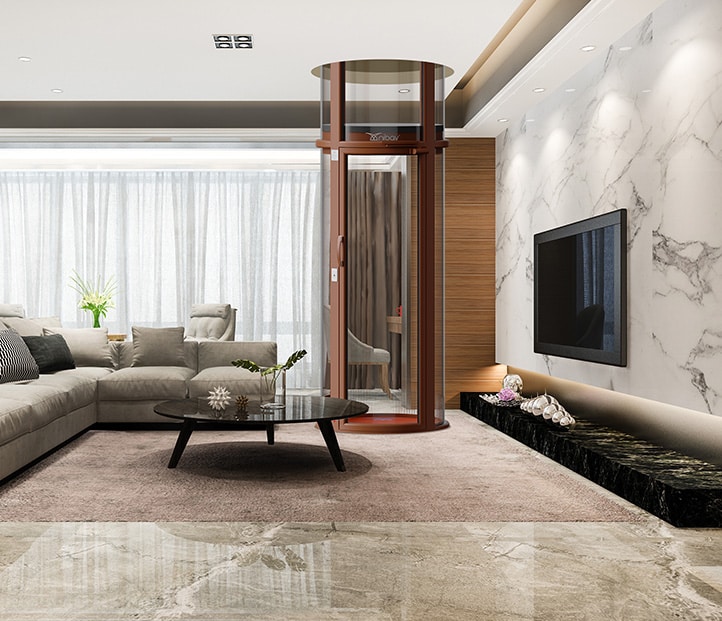 External Cylinder Diameter
Key Advantages Of
Series III
Advanced Suspension
System
Discover unparalleled luxury and efficiency with Nibav's Series III home elevators. Redefining vertical transportation, our unique suspension system ensures seamless, smooth landings, enhancing ride quality and lifespan.
Discover excellence with Nibav's Series III elevators, crafted using advanced techniques and premium materials for unparalleled durability and refined aesthetics. Our innovative design redefines elevator safety and style, setting a new standard in the industry.
Experience convenience with Nibav's Series III lifts, delivered in a fully customizable, knock-down format for swift installation within 24 hours. Modify and enhance interiors effortlessly, ensuring tailored solutions that meet your specific needs.
Nibav's Series III Residential Lifts redefine structural integrity, featuring self-sufficient design with polycarbonate glass external shafts, 250 times stronger than standard glass. No support beams or walls needed, ensuring unparalleled safety and aesthetics.
Nibav's Series III elevators redefine luxury with panoramic views, ensuring security and connectivity. Our vacuum lifts provide a visually appealing, exceptional experience, prioritizing comfort and safety in every ride. Elevate your lifestyle today.
Experience prestige with Nibav's Series III glass lifts, a bespoke masterpiece conveying unique elegance. Each custom elevator is meticulously designed and engraved, reflecting your individuality and showcasing unparalleled craftsmanship in your home.
Pioneering Safety
Mechanisms
Nibav's Series III house elevators prioritize safety, surpassing standards with 4 layers of safety measures. Experience unparalleled peace of mind, ensuring absolute safety for you and your loved ones in your private residence.
Did You Know That Our Elevator's
Technology Is The Safest On The Planet?
Elevator car automatically descends during power outage, allowing passengers to exit manually from ground floor.
Elevator stuck between floors? Use emergency landing button inside/outside cabin to land on ground floor.
Sure Stop feature: locks elevator car within 2 inches for pneumatic failure/excessive speed.
The Conventional Lock on the door can be used to manually unlock the elevator, in case of an emergency.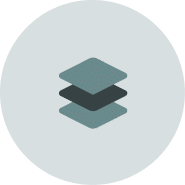 3 layers of door lock
safety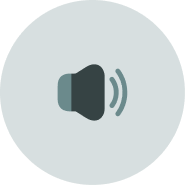 Sound proof 2.0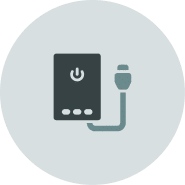 Power back-up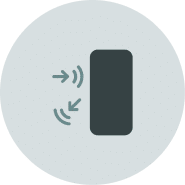 Noise lock safety
insulated cabin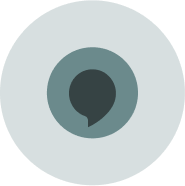 Alexa integration Nibav's Series III cohesive aesthetics, unique elements, and air-driven elevators transform your house into a welcoming, personalized home, reflecting your style and taste. Nibav ensures safety in air-driven lifts with advanced designs and four-tier safety features. Nibav's Series III CE certified elevators meet European Standards, guaranteeing rigorous safety compliance. Discover affordable home elevators with Nibav's Series III, blending innovation and elegance. Experience engineering excellence, top-notch design, safety, and convenience, setting a new industry benchmark.
Color Options: Elevate Your Style with Customizable Lift Finishes
NIBAV's wide range of colour options make sure the elevator will blend with any interior decor.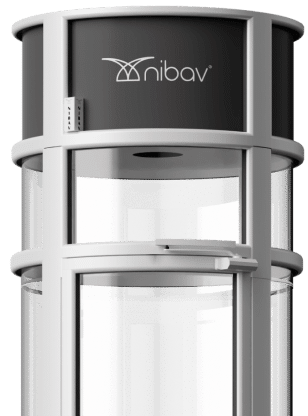 Discover the Elevating Possibilities
With a huge leap in technological and aesthetic upgrades, the new Nibav Air-Driven home lifts 2023 model is miles ahead of its previous model and other traditional home elevators.